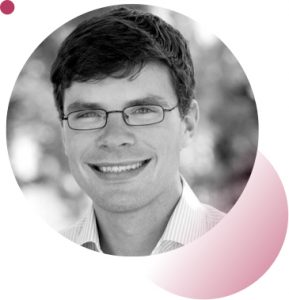 Michael Kropac
Facilitator & Juror – cewas Co-Director 
Michael is founder and Co-director of cewas – the world's first dedicated water and sanitation entrepreneurship platform. Throughout his 18 years of work experience, Michael has been an innovator, knowledge producer, trainer, facilitator and specialized water/food business development coach. Michael is a Geographer with minors in Business Administration and Transdisciplinary Environmental Sciences. He has planned and conducted 100+ capacity development programs for practitioners, decision makers and innovators, including 200+ WEF entrepreneurs worldwide.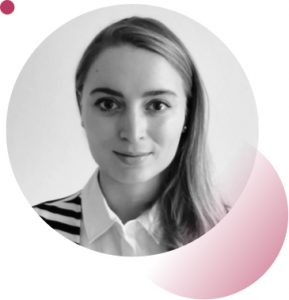 Hannah Wuzel
Facilitator – cewas Project Manager
Hannah holds a MSc Global Politics and a BA International Studies. Early on in her career, she co-initiated and supported various socially oriented ventures, in particular those focusing on capacity building for migrant entrepreneurs. For the past years, she has been leading cewas' activities in Lebanon, contributing to the design and successful execution of two one-year long business training programs and coaching 30 environmental entrepreneurs from early stage to scale-up. In the MENA region, she supports environmental ecosystem actors and has facilitated the growth of over 90 innovators through tailored TA.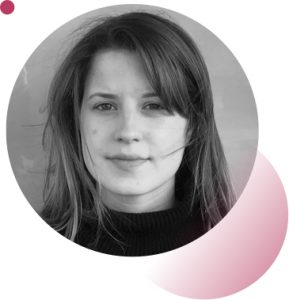 Cora Craigmile
Mentor – seecon Project Assistant
Cora graduated with an MSc in Environment, Politics and Development from the School of Oriental and African Studies (SOAS) and wrote her Dissertation on the intersectional realities of water systems in Cape Town's informal settlements for which she was awarded a distinction. She later did an internship at UNESCO World Water Assessment Programme where she carried out extensive research for the 2019 World Water Development Report. Cora is currently working as a Project Assistant at seecon and is part of the team developing the Business Innovation Strategies perspective which is due to be launched on the SSWM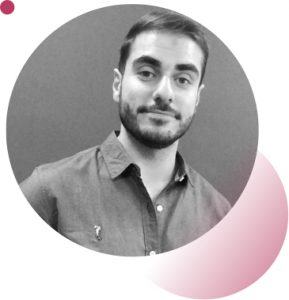 Nashwan Dhahir
Mentor – cewas Project Manager
Nashwan is a water resources and institutional reform and development professional. His experience lies in co-designing, planning and implementing WASH projects in developing countries, especially in conflicts affected areas. He also took a main role in reform processes in public water and sanitation sector with a focus on Iraqi context. He is responsible for developing and running cewas Middle East programs, strategic partnership development and further building the community of environmental innovators in Iraq.
Nashwan holds a BSc. degree in Water Resources Engineering.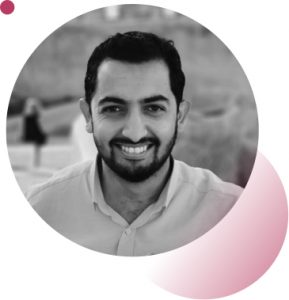 Maisam Otoum
Mentor – cewas Project Manager
Maisam holds a bachelor's degree in civil engineering and MSc in geophysics from the University of Houston. Since 2015, he has been working in several Water, Energy and Climate Change projects with national and international NGOs in Jordan. Prior to that, he worked for the private sector (international energy firms) in the United States. Maisam is responsible for managing cewas activities in Jordan with focus on green entrepreneurship, water innovation, and developing new partnerships. He is also responsible for the training and coaching of young green entrepreneurs in Jordan.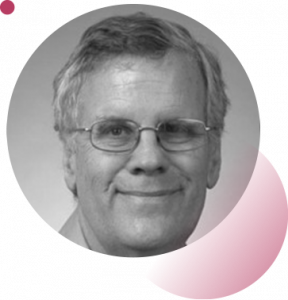 Stephen Commins
Mentor – Lecturer, Regional and International Development, Department of Urban Planning, Luskin School of Public Affairs, UCLA 
Dr. Commins teaches courses urbanization, practice and methods in international planning, climate change, and disaster management. He was one of the co-authors of the World Bank's World Development Report 2004, Making Services Work for Poor People, also worked on WDR (Youth: Development and the Next Generation), WDR 2015 (Behavior, Mind and Society), and WDR 2018 (Education). For the past four years, he has worked with the World Bank's Host Municipalities Learning Network, leading workshops on livelihoods, on urban water, and on basic services in contexts of displaced populations. He is currently a consultant for the CMI/IWMI Water Security Nexus project.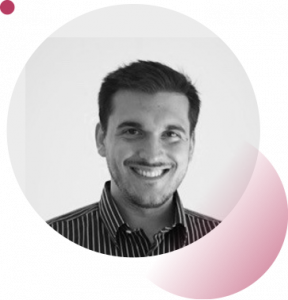 Cyril Frederick Gourrard
Mentor – CMI Consultant
Cyril works as a consultant within the CMI's Water Program. He coordinates the CMI Water Expert Hub and provides project management support on a 2-years project looking into the Water Security Nexus in North Africa. Prior to joining CMI, Cyril worked at Earthquakes and Megacities Initiative (EMI) as a project manager and Urban Disaster Risk Management specialist in Asia as well as in MENA. He holds two Master's degrees, one in computer engineering from the INSA and another in Urban Planning from the IUAR of the Aix-Marseille Université.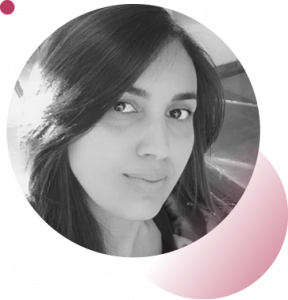 Ines Gasmi
Mentor – CMI Consultant
Ines is a an early career researcher currently finalizing her PhD in Agricultural Sciences with specialization in Desertification, Environment and Climate change in the Institut National Agronomique de la Tunisie and the Institut des Régions Arides-Tunisie. She holds a Master's degree in Combating Desertification and Sustainable Management of Natural Resources in Dry Areas (2013) from the Institut National Agronomique de Tunisie, and a master's degree in Land Management in Dry Lands (2017) from UNU-INWEH. Since she comes from a country that suffers from water shortage and direct impact of climate change, Ines was always trying to find solutions to protect water resources. Therefore, she joined the CMI water team in October 2019 and is the MedYWat membership Focal Point.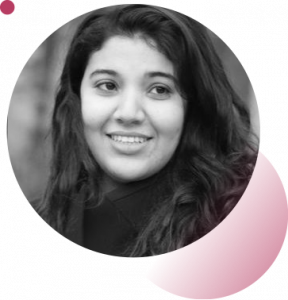 Asma Bachikh
Mentor – CMI Consultant
Asma is a young water professional from Morocco. She has previously served as president of the World Youth Parliament for Water for a mandate of three years between 2015-2018. She has worked on developing youth strategies for multiple leading water organizations and led the implementation of several water youth initiatives in different parts of the world. Asma is also one of the co-founders and co-president of the Climat'Optimistes. She has a Master's of Law in China studies with a focus on international relations and politics from Peking University and a Master's of Science in water science policy and management from the University of Oxford.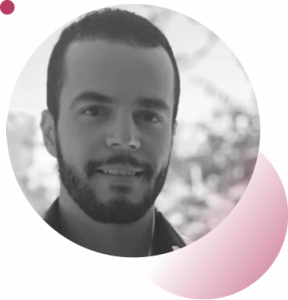 Wassim Chahbani
Mentor – MedYWat Entrepreneurship Focal Point
Wassim is the CTO of Chahtech, a SME specialized in providing innovative irrigation solutions to farmers for optimal water management in agriculture. He is involved in irrigation project management, planning and manufacturing. Further, he runs an E-commerce venture providing a varying sets of products, services and educational material on different online platforms. Wassim focuses on promoting youth water entrepreneurship within the Mediterranean region and has been involved with the MedYWat network as the Entrepreneurship focal point for the past two years. He works on providing both experimental and informational guidance in local communities to holistically support new entrepreneurs on business inception & ideation, planning, manufacturing and marketing.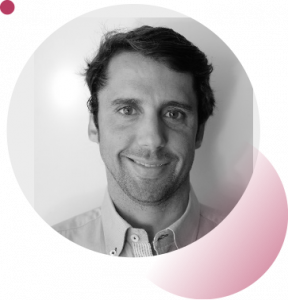 Francisco Pedrero Salcedo
Mentor – CEBAS-CSIC Researcher
Francisco is a Dr. Agricultural Engineer and scientist in the Irrigation Department of CEBAS-CSIC (Murcia, Spain). For the last 12 years, he has been working on the use of non-conventional water resources in agriculture, having written more than 40 SCI papers and numerous communications to national and international conferences (> 40). Further, he has developed a multidisciplinary scientific work in this field, collaborating with other institutions, departments and companies, working in California, Portugal, Denmark and finally as a postdoctoral in Italy. Currently Francisco works as a researcher and Project coordinator in CEBAS-CSIC, and has participated in more than 20 international, national and regional research projects in close collaboration with private enterprises.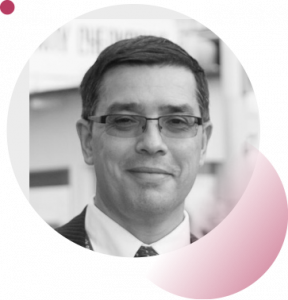 Frederic de Dinechin
Juror – CMI Senior Knowledge Management Officer
Frederic de Dinechin joined the Center for Mediterranean Integration in 2019 as Senior Knowledge Management Officer. He works on CMI resilience pillar: mitigation and adaptation to external stresses and shocks mainly climate change. He leads the Regional knowledge program on water and the Territorial resilience to climate change program. Prior to this assignment, Frederic worked in multilateral development banks including the World Bank and the Council of Europe Development Bank and had experiences in the private and public sectors in France. He has a broad international experience including long term assignments in North and Latin America. He graduated from the Ecole Polytechnique in France and holds masters' degrees in Geographic Information Systems, and Urban Planning.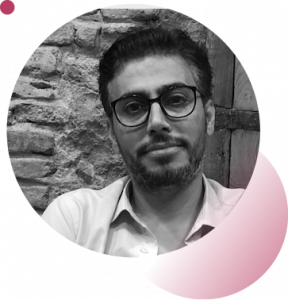 Almotaz Abadi
Juror – UfM Managing Director
Mr. Abadi is responsible on the Water Policies and Development, closely working with the Water and Environment Division at the UfM Secretariat. Mr Abadi has Appointed to this position based on the Understanding between the UFMS and the GoP. Academically Speaking, he has a Master degree in water resources management and another one in the Governance and public sector services. Mr. Abadi has been Acting Deputy Secretary General for the Water and Environment Division from September 2015 until September 2016. Previously, Mr. Abadi has been the Director of the Aid Coordination and Management Unit at Palestinian Water Authority and adviser to the Minster. During the Last five years he was very active in the water sector in the country and also in the region through his active engagement with the regional dialogue and also the bilateral and trilateral relations aiming to enhances the regional cooperation and to enhance the way we govern our water resource as well as the water services. Mr Abadi was one of main drivers for the water sector reform and governance initiative for the Mediterranean.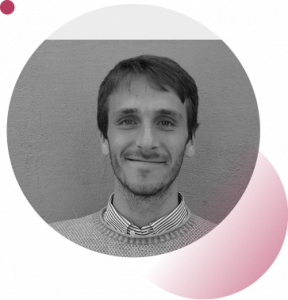 Edoardo Borromeo 
Juror – Consultant
Edoardo works with development banks and UN agencies to apply risk management thinking and tools to engineering and policy problems, in particular relating to climate change adaptation, infrastructure planning and water resources management. He has worked in Latin America, Middle East, North and East Africa, and South Asia with the Food and Agricultural Organization of the UN, the World Bank and the International Water Management Institute. Winner of the 2018 Prince Sultan bin Abdulaziz International Prize for Water (8th award), Non-Resident Honorary Research Associate at the University of Oxford and former Policy Leader Fellow at the European University Institute.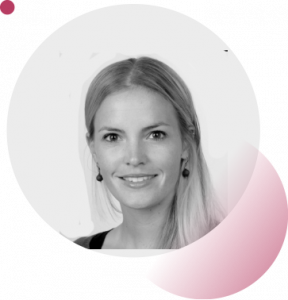 Aline Bussmann 
Juror – cewas Regional Director
Aline has an academic background in Water Management, Geography and Political Science. For the past 10 years, she has spent most of her professional life in the MENA region and Eastern Africa, working on projects in the field of WASH innovations, IWRM, transboundary water management, agricultural development, and higher education in natural resources management. Aline is responsible for developing and running cewas Middle East programmes, strategic partnership development and further building the community of environmental innovators.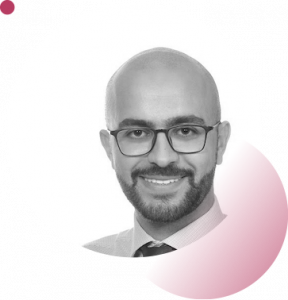 Ramzi Bou Khalil
Juror – Clean2O Founder and COO
Ramzi
Bou Khalil, a successful Lebanese water entrepreneur himself, is the Co-Founder and COO of Clean2O SAL. He holds a Chemical Engineering degree and was the President of the Society of Chemical Engineers in the University of Balamand.
Ramzi
has earned 3 awards when he was the President of the society, and more than 6 prizes as the Co-Founder of Clean2O. He believes in the power of positive thinking, and he always tries to spread positive vibes and motivate people.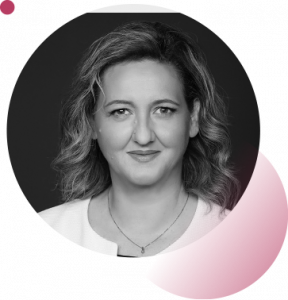 Konstantina Toli
Expert – Global Water Partnership – Mediterranean, Senior Programme Officer & Theme Leader NCWR, IUWM, WEM
Konstantina Toli holds a BSc in Chemistry and MSc in Environmental Chemistry & Technology. In 2009, she joined, as Senior Programme Officer, the Global Water Partnership – Mediterranean (GWP-Med), one of the 13 regional organisations of the Intergovernmental Organisation Global Water Partnership. She has since then developed and leads 3 thematic agendas: (i) Non Conventional Water Resources Management (NCWR); (ii) Integrated Urban Water Management (IUWM), and (iii) Water-Employment-Migration (WEM). She has long hands-on experience on solutions, with a technical portfolio of 130+ demonstration projects addressing water scarcity and climate change impacts at local level, also through a Water-Energy-Food-Ecosystems Nexus approach, enabling sustainable development, through multi-stakeholder partnerships. She is an advisor to local and national governments on water management issues, with a focus on insular countries and communities.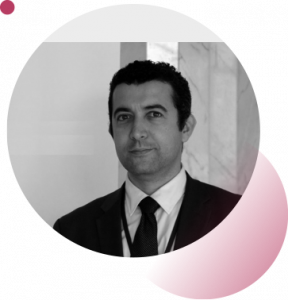 Jauad el Kharraz 
Expert – MEDREC Head of Research at the Middle East Desalination Research Center
Dr. Jauad is Head of Research at the Middle East Desalination Research Center, Oman. More than 20 years of experience (Euromed & MENA). He published and contributed to hundreds of conferences in more than 50 countries, journals, and reports in the fields of water management, remote sensing, desalination… Projects manager at EMWIS for 11 years. PRIMA program (chair of evaluation of water projects on 2018), PADUCO on Water, etc. He contributed to projects funded by the EC, ESA, USAID, and other regional programs (FPs, H2020, ENPI CBC-Med…). MSc & Ph.D. in Physics – University of Valencia, Spain and Diploma in Enterprises Management & Strategy – SKEMA Business School, France.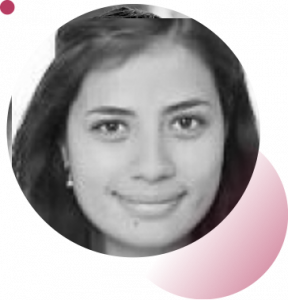 Carolina Dominguez Torres
Expert – SMNWA Senior Water Supply and Sanitation Specialist
Carolina has over 18 years of professional work experience in the water supply and sanitation sector in international organizations, the private sector, and the public sector. Her background in economics, law, and public policy has given a particular focus on policy design, regulation, and institutional strengthening. Carolina has extensive experience leading the design, appraisal, and supervision of complex multi-stakeholder operations on water supply, sanitation, and water resource management.